what comes after happy cracks open our cultural obsession with happiness through a series of character-based dance theatre vignettes that accumulate to tell the story of a group of humans desperately seeking to be known to each other.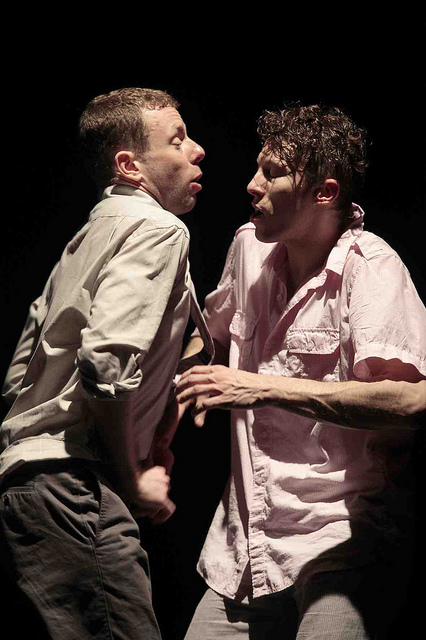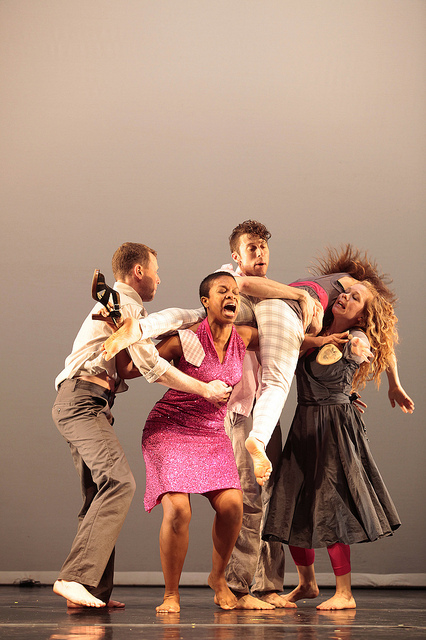 While other countries give deep value to the states of sadness, anger, passion and fear, we often whitewash our everyday lives to announce to the world and ourselves that we do not covet, that we are not filled with unrest, that we do not mourn. What comes after happy asks the titular question through humor, irony, extravagant fantasy and honest confessions.
A fierce, ribald, often hilarious hybrid work that boldly fuses movement and text, the characters break through fear, humiliation and unrequited love in search of the ultimate end: happiness.